Glass, acrylic bongs and accessories - Socket - 18,8mm/14,5mm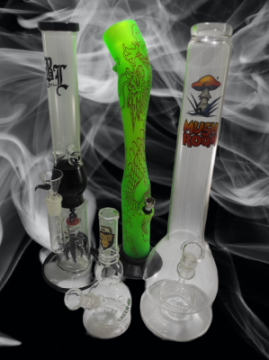 Glass bongs with and without percolation, acrylic, wooden.    
Bongs from various manufacturers: Grace Glass, Black Leaf, Shark, Blaze, Highline, Boost, Cactus, Psycho and others. Wide range of different shapes and sizes. At BongGO.cz you can also find various accessories - precoolers, adapters, bowls and much more.